Four on the Floor: Basic Manners & Obedience
When: Thursdays @6pm starting Oct. 18th
Where: Main Street Pet Wellness 1132 E. Main Street, Chattanooga, TN 37408
Cost: $80 for 4 classes
Register: https://www.eventbrite.com/e/four-on-the-floor-basic-obedience-manners-4-part-series-tickets-50405499205?aff=efbeventtix
Dog Training: Manners and Leash Walking
Puppy Socialization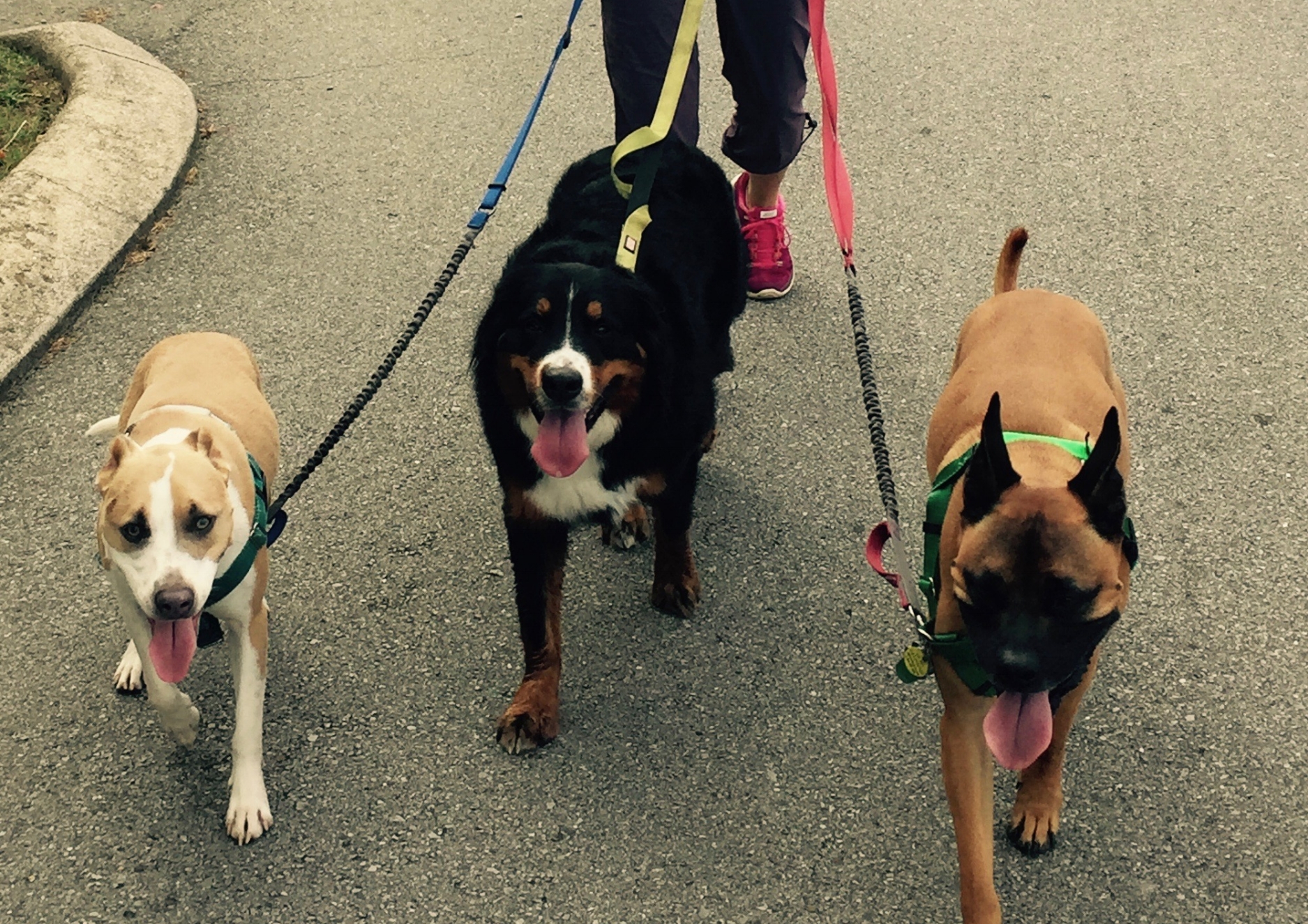 in-home training
Our approach to training is built on trust. All methods are force-free and based on Learning Theory, using positive reinforcement to shape emotional response. Each client receives a full behavior assessment at the beginning of training and a custom plan for all behavior modifications. Rates are hourly and packages are available.
adventures
Day adventures typically last 2-3 hours and include any of the following; hiking, swimming, group play, retail shopping, urban hiking, and more! They provide both mental and physical activity, as well as an opportunity to socialize and interact with humans and other dogs. Rates are per individual dog. Please add $20 per additional adventurer.
Group Classes
When applicable. Group classes are taught all around the Chattanooga area and offer an opportunity to learn about dog behavior from Nicole at a reduced rate. If you have a group that might be interested in hosting a class please contact us for additional information.
walking
Too often 20-30 minute walks are not enough. We offer hour-long walks for the more active dog. If you need a shorter excursion close to home then a Recess walk is for you. Please add $15 per additional walker.
drop-in visit
If your day is long or you are going out of town we can check-in on your dog. Our drop-in visits typically take 1/2 - 1 hour for potty, feeding, and playtime/exercise.