About Nicole
Nicole Kazmierzak is a dog trainer and behavior specialist. She received her education and certification from the Misha May Foundation, located in Lakewood, Colorado and completed the requirements for K9 First-Aid and CPR through Colorado CPR & AED. Nicole focuses on force-free training methods and specializes in working with dogs in need of rehabilitation and behavior modification; the most prevalent being fear and anxiety. Nicole has volunteered with several rescue organizations along the front range in Colorado, and served on the board of directors for Do Over Dogs, a rescue in Broomfield, Colorado. Additionally, Nicole has fostered and adopted herself when space at home has allowed. She started her dog training and adventure company, Recess, in Chattanooga, TN in 2016. She and her husband, Travis, live in Chattanooga with their three canine kids.
Why Adventures
It's no surprise that exercise will help settle down a hyperactive dog. In fact, you might even say that a hyper dog is just an under-exercised dog; however, exercise and exposure to new sights, sounds, and smells can have a very positive impact on the behavior modification of fearful and anxious dogs as well. When handled properly, swimming, hiking, walking around a downtown and visiting (dog-friendly) big box stores are great ways to build confidence while honing obedience skills.
Care should be taken when considering dog parks and daycare, as too often we mistake stress and anxiety for excitement. Just like humans, dogs have their own personalities and preferences for social interaction. Unsupervised play at parks and daycare can lead to aggression and fighting. Remember – practice makes perfect. Unwanted behaviors learned and practiced when you are not around can lead to perfected (unwanted) behaviors at home. Adventures with Recess offers an alternative form of exercise and behavior shaping with exceptionally positive results. All experiences are crafted by the behaviorist to meet your dog's specific needs, including solo and group outings.
Trainers vs Behaviorists
Simply put, dog trainers teach obedience while behavior specialists work to heal emotional problems. Victims of puppy mills, dog fighting, and other abuse, lack of proper socialization and human interaction during the early months of life, and the insecurity of homelessness and stress of the shelter system can all lead to unstable behavior. A behaviorist will evaluate each dog as an individual and create a plan targeted to heal past emotional trauma and modify behavior issues. Training and behavior overlap for obvious reasons, but generally speaking, most dog trainers can teach basic obedience, while specific behavior issues, such as fear, aggression and anxiety, will require the intervention of a behaviorist. It is also important to note that behavior modification does not happen overnight and requires the owner to play an integral part in his/her dog's transformation.
Four on the Floor: Basic Manners & Obedience
When: Thursdays @6pm starting Oct. 18th
Where: Main Street Pet Wellness 1132 E. Main Street, Chattanooga, TN 37408
Cost: $80 for 4 classes
Register: https://www.eventbrite.com/e/four-on-the-floor-basic-obedience-manners-4-part-series-tickets-50405499205?aff=efbeventtix
Dog Training: Manners and Leash Walking
Puppy Socialization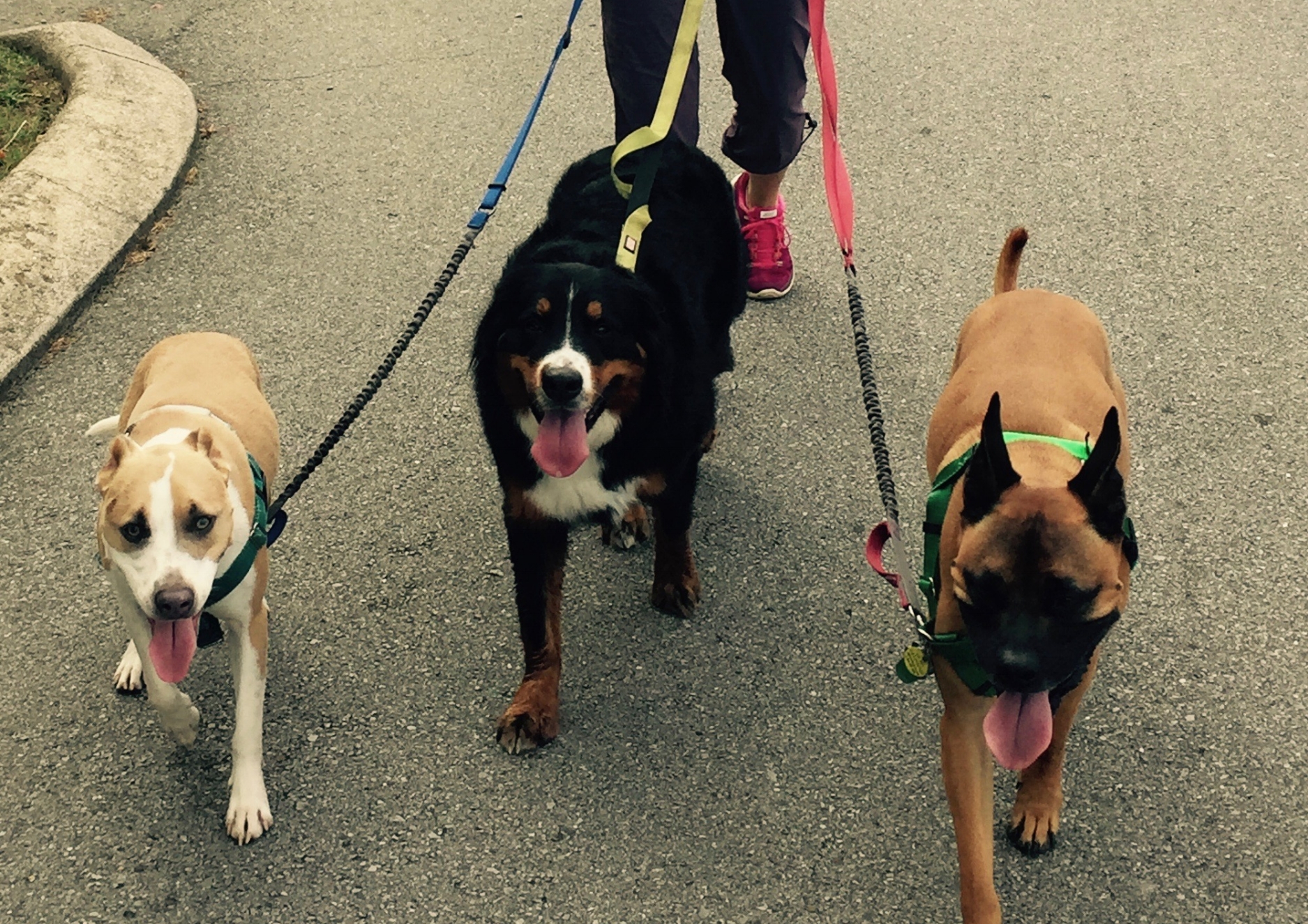 in-home training
Our approach to training is built on trust. All methods are force-free and based on Learning Theory, using positive reinforcement to shape emotional response. Each client receives a full behavior assessment at the beginning of training and a custom plan for all behavior modifications. Rates are hourly and packages are available.
adventures
Day adventures typically last 2-3 hours and include any of the following; hiking, swimming, group play, retail shopping, urban hiking, and more! They provide both mental and physical activity, as well as an opportunity to socialize and interact with humans and other dogs. Rates are per individual dog. Please add $20 per additional adventurer.
Group Classes
When applicable. Group classes are taught all around the Chattanooga area and offer an opportunity to learn about dog behavior from Nicole at a reduced rate. If you have a group that might be interested in hosting a class please contact us for additional information.
walking
Too often 20-30 minute walks are not enough. We offer hour-long walks for the more active dog. If you need a shorter excursion close to home then a Recess walk is for you. Please add $15 per additional walker.
drop-in visit
If your day is long or you are going out of town we can check-in on your dog. Our drop-in visits typically take 1/2 - 1 hour for potty, feeding, and playtime/exercise.
We would love to hear from you! Please let us know how we can help. Be sure to include a brief explanation of your needs and, if applicable, the dog issues that you're dealing with right now. Thank you so much for checking out our website and we look forward to speaking with you soon!